Summary - Photographic - Neils Resource Web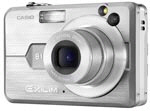 The pages in this section are a collection of articles, tutorials and external links for all things Photographic.
This Website was originally developed to display my travel photographs, but as time goes on it has evolved into a site where the 'spin offs' are as plentiful as pictures.
Whilst I try to improve and develop my own Site, I'm finding more and more tips, tricks and articles from people who've 'been there and done it' already. I try out ideas and re-work examples to suit my pages or just see how things work. I have particularly enjoyed re-working my photo layouts time and time again, from the aesthetic appearance (placing, borders, drop shadows and titling) to coding economy (using CSS). I've also included a glossary of photographic terms that have helped me (or just reminded me) in my photography.
Also included is a section on my own kit, which is responsible for the photographs in my Travel Web.
This Section's Update history
09/2006

Added my newest snapshot camera - Exilim Z850.


12/2005

Some revisions to my Home Kit pages. Also I have added some of my older kit.

Any links to other sites have been found by myself whilst browsing the web, they are not generating any revenue (for me) and are not guaranteed to be suitable for your needs (but I hope they are).
Where software, tutorials and working examples are the property of the individual authors (this will be indicated where relevant), please check the conditions of usage on their respective home sites.
If I have inadvertedly included property you consider copyrighted, or supplied incorrect information, or you feel you have not been adequately acknowledged or correctly represented, please let me know immediately. I will correct or remove the offending item as you feel necessary.

Providing you have allowed javascript, a double mouse click anywhere on the pages will take you back to the top (except when over hyperlinks). Otherwise click on the up arrow button at the foot of the page to return to the top.
Some Links to other information or places may have been abbreviated to reduce space, e.g., (Another Site) and therefore not necessarily show the full URL, (e.g., www.anothersite.com). However they should still take you to the correct location.
If this is not the case please let me know so I can update or repair the link as necessary.
Last Update: 04/08/2008 - Summary - Photographic - Neils Resource Web