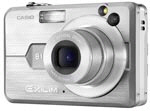 The pages in this section are a collection of articles, tutorials and external links for all things Photographic.
This Website was originally developed to display my travel photographs, but as time goes on it has evolved into a site where the 'spin offs' are as plentiful as pictures.
Whilst I try to improve and develop my own Site, I'm finding more and more tips, tricks and articles from people who've 'been there and done it' already. I try out ideas and re-work examples to suit my pages or just see how things work. I have particularly enjoyed re-working my photo layouts time and time again, from the aesthetic appearance (placing, borders, drop shadows and titling) to coding economy (using CSS). I've also included a glossary of photographic terms that have helped me (or just reminded me) in my photography.
Also included is a section on my own kit, which is responsible for the photographs in my Travel Web.