These pages contain photographs of my trips to the Algarve. I've supplemented them with various bits of information and links to round it off. The trips have been pretty regular over the last few years. This is mainly due to a bunch of lads from my old 'local' having taken to regularly golfing on the Algarve. I've yet to play the game, as I prefer to take the photographs, maybe one day... However, whether you play golf or not, then you must visit the Algarve, as its not only the golf courses you'll find really superb. The lads normally do a round at three different courses, i.e., every other day during a weeks holiday. This seems to be ample especially if the weather is hot, as it usually is in early May or early October, when we normally go.
We are normally based in Alvor (an hour out of Faro), where we either splash out on a villa, or use a resort complex of apartments (it depends on the finances). You could quite happily spend your first holiday just exploring the village, without needing a hire car.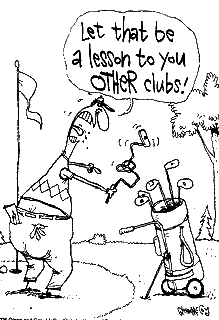 During our

04/2004

trip I took to the skies in a small plane hired from the local airport (Alvor). It's not too expensive, €120 between three of us (or two if you want to be comfortable). That's for approx 30-40 minutes of outstanding scenery either covering most of the coast, or just inland as the mountains are equally spectacular. The pilot will 'buzz' colleagues playing golf if asked! Make sure you have a good camera (preferably with a zoom lens) and plenty of film / memory cards. Any of the travel agents located in Alvor can book a flight with 24hrs notice. Give it a try if you can, I guarantee you won't be disappointed.
Since my friends have bought a place in Portugal, some of the later 'no golf' trips (basically any trip that is not in April) have been based in Praia da Luz, about fifteen minutes further down the coast to the west. A lovely, and much quieter town than Alvor. Development has been limited in the town mainly by the land available so it will never become another Albufeira.

You will also find I've tried to put together a collection of useful topics and links to other sites that will help you plan / be better informed for your trip and hopefully generally enhance this section of my travel web. More suggestions welcome. Further / continuous development (during 2006) to the information side of this section has produced an off shoot in the form of a miniweb 'Mostly Luz', which whilst it is centered on the town of Praia da Luz does cover a lot more of the Algarve. Check it out as it is it will have the most updated information for the Algarve.

04/2008

The 'Mini web' has become its own site see here Luz-Info.com.

Google Map of Alvor and Luz locations.



06/2005

Friends have a house available for rent in Praia da Luz. Check out the web site I've built for them.